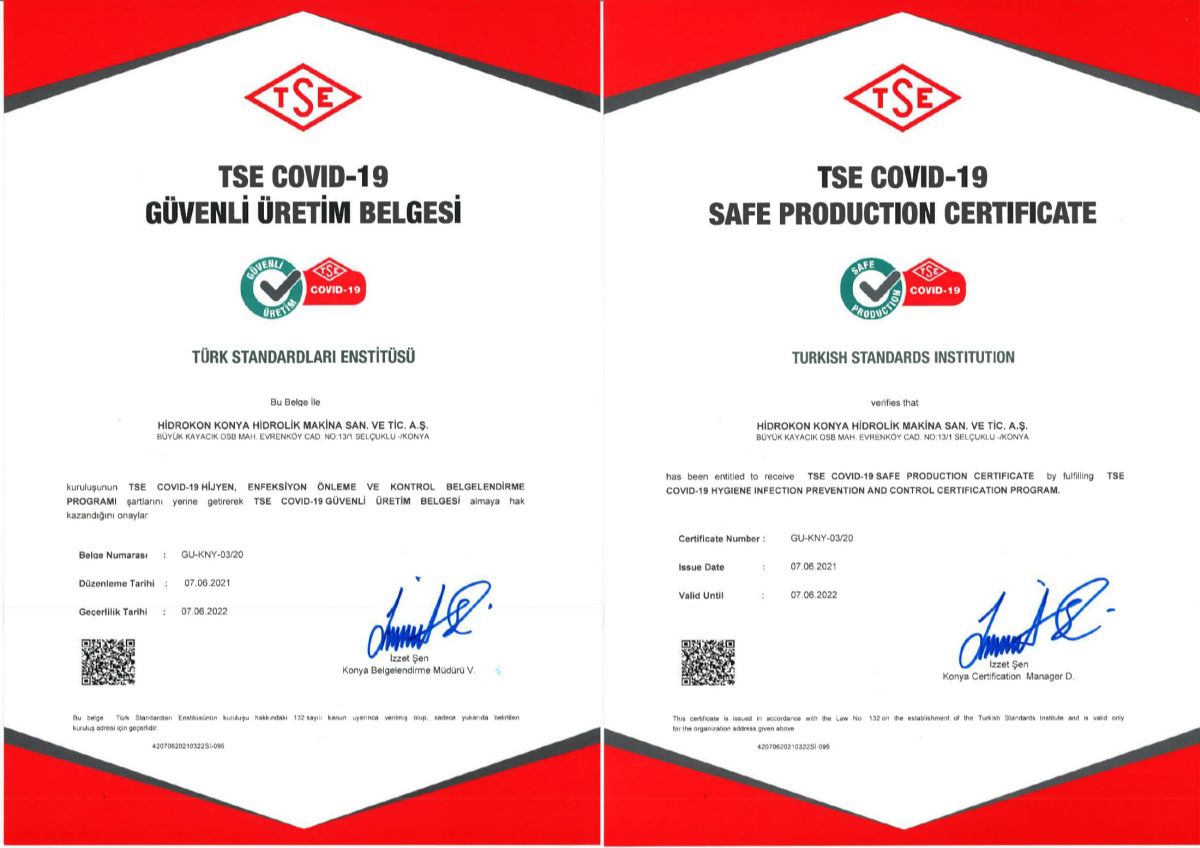 As a result of the measures we have taken, we have been granted the "TSE COVID-19 SAFE PRODUCTION CERTIFICATE" issued by the Turkish Standards Institute.
As Hidrokon, we have supported all kinds of breakthrough and development against stopping the infection. We have taken and will continue to take all precautions in our production areas in order to protect the importance of human health, hygiene and infection.
As a result of the measures and measures taken, we believe that we will beat this disease as the World.
Let's not take the precaution for a healthier production, healthier Earth.