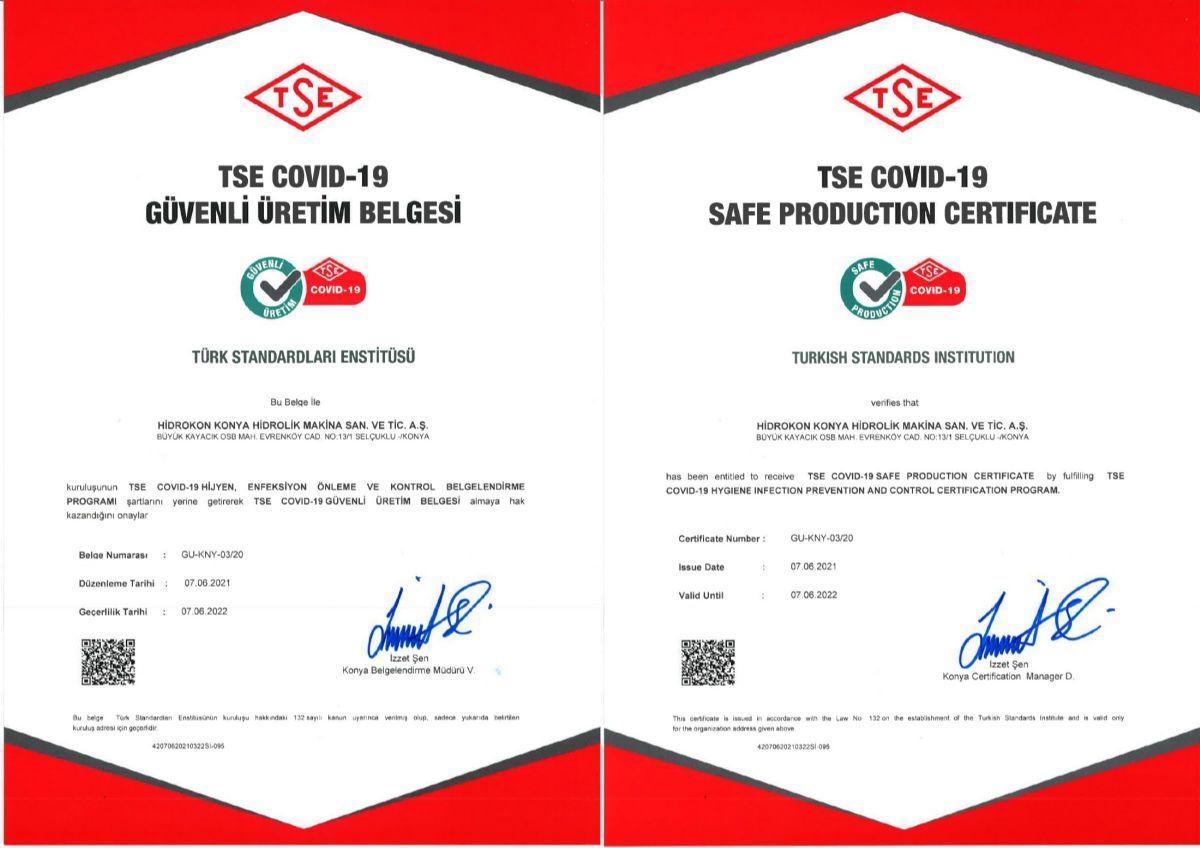 As Hidrokon, we have supported all kinds of breakthroughs and developments in order to prevent the spread of Covid-19. We have taken and will continue to take all precautions in order to protect hygiene and human health.

As a result of the measures taken, we believe that we will overcome the pandemic together.
Let's take all the necessary precautions for a healthier World.